WORKTECH: 22nd & 23rd November 2022 (London)

WORKTECH is a leading international workplace conference series that caters to the educational needs of Heads of CRE, Heads of FM, and Chief Executives of the top Global 1000 companies. The event is an opportunity to discuss the latest thinking on the growing importance of the workplace as a strategic tool for an organisation's business return.
Taking place over two days in London, the event brings innovative ideas and inspiration to the workplace community. Through interdisciplinary speakers and learning experience, this event will enhance creativity and propel thinking for the future.
Join over 300 senior professionals from real estate, facilities, HR, technology, executive management, architecture, design, and more to listen to global thought leaders, further their knowledge, and share best practise and expertise.
Matrix Booking is looking forward to exhibiting at WORKTECH, where our experts will be on hand to discuss your workplace resource needs and ambitions.
We have a wealth of experience working with BAE Systems, and more. We deliver a wide range of tailored solutions dedicated to effective workplace and resource management.
The event takes place from Tuesday November 22nd to Wednesday November 23rd at Convene, 22 Bishopsgate, London.
Find out more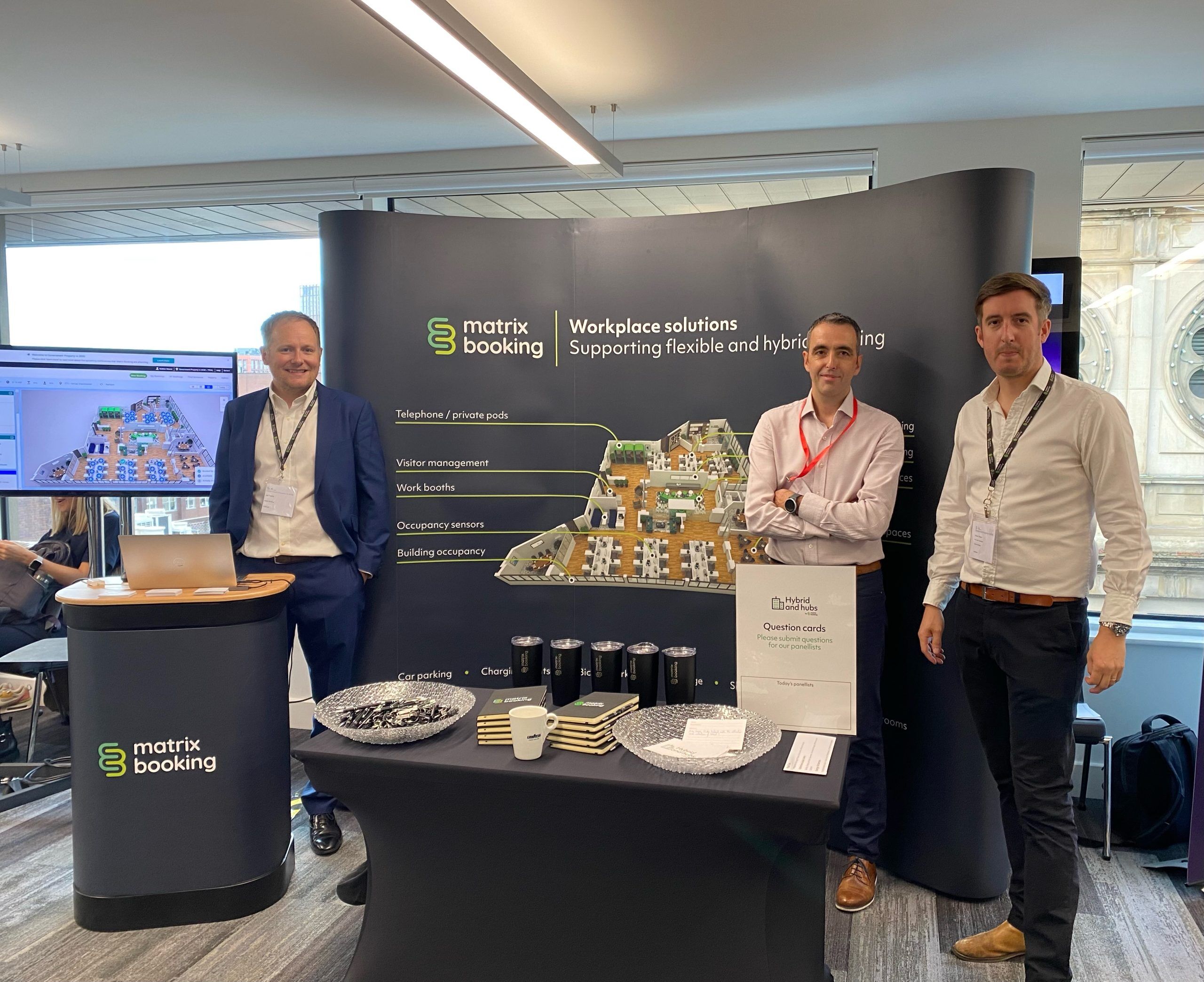 Hybrid and hubs Series Continues…
Following on from the first in-person round table, Matrix Booking are pleased to announce further dates for other roundtable sessions both in person and online:
More events and webinars
If you are interested in becoming a panel member, please do get in touch with our team. We would be delighted to welcome you to the conversation.