Book workplace resources from anywhere at any time, with our innovative, mobile first workplace booking system
Users want to be able to find and book resources quickly and easily wherever they are – whether they are at a meeting, out of office, or at their desk with a heavy workload. Matrix Mobile provides cutting edge applications to do just that. Our award-winning mobile meeting room and desk booking software provides workplaces with an effective resource booking solution.
The Matrix Booking system operates as a desk and meeting room booking app which streamlines procedures for your staff when managing resources. The app has been proven to improve efficiency within the workplace due to the simplicity and cost-effective solutions it offers companies from all industries.
The benefits the resource booking system provides include:
Search for resources
Book resources
Cancel resources
Shows all your bookings on one simple screen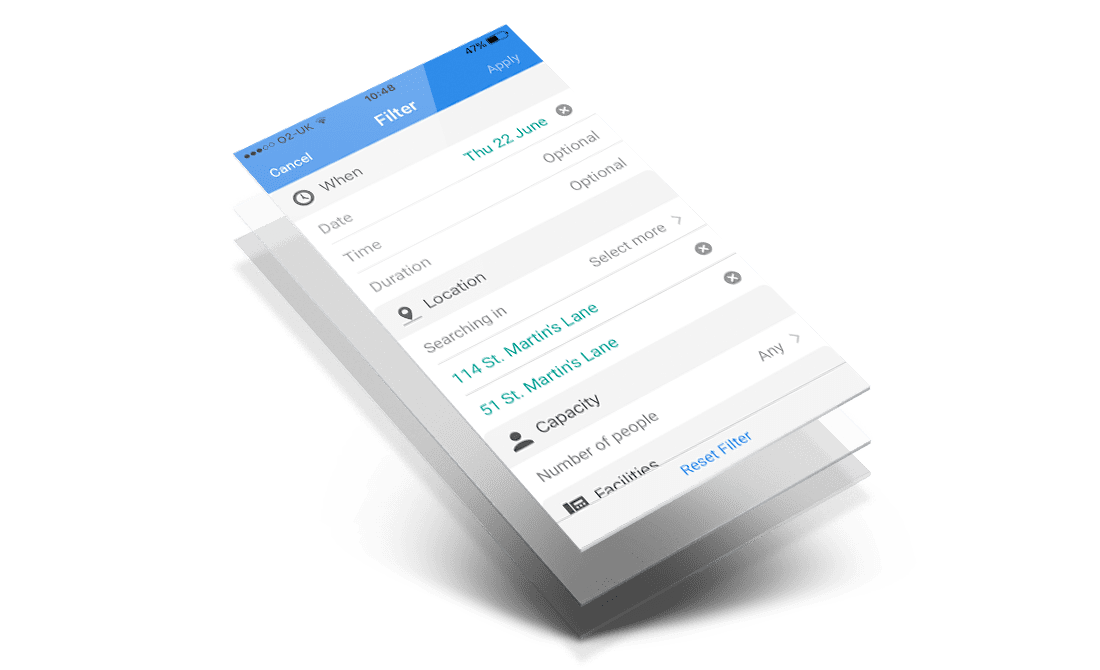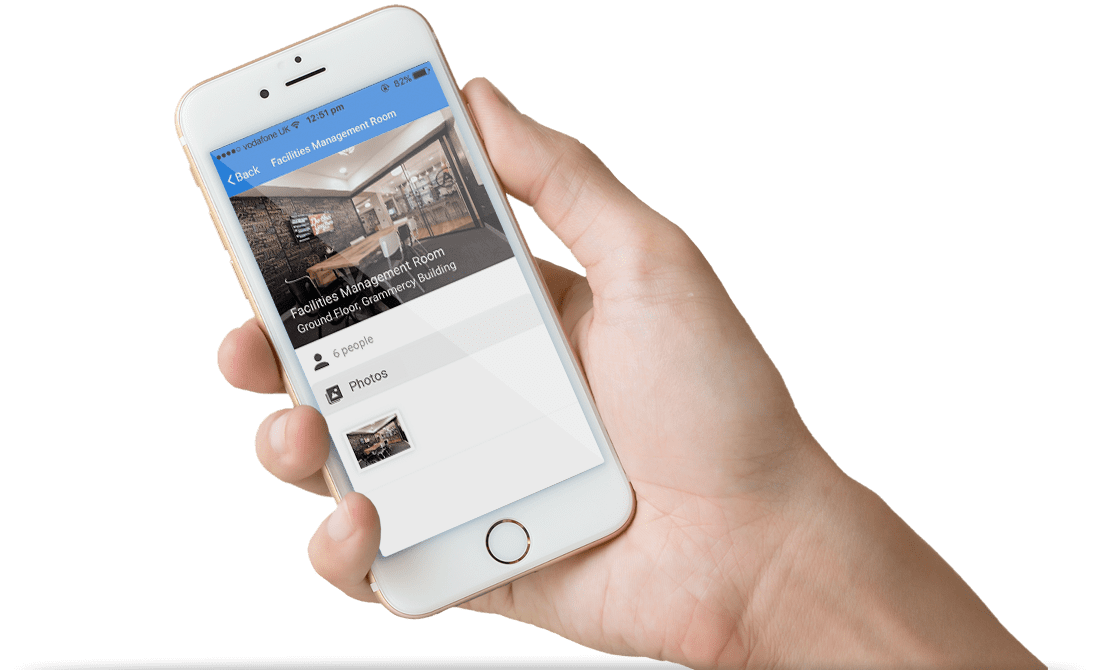 But did you expect our app to…
The workplace booking system app has been developed with the latest innovative technology to give users an unbeatable experience with features to:
Search for resources across other organisations
Book rooms, desks, accommodation, transport and car parking
Request catering, FM and IT services
Book a desk for yourself and colleagues
Invite colleagues and visitors to a meeting
Automatically send meeting invitations and notify reception and security
Request a room layout change
Single sign-on for secure mobile user authentication
Proximity check-in when integrated with beacons
Native apps using the best from the Apple iOS and Google Android operating systems
Beautifully designed to ensure an excellent user experience
To improve staff productivity, any company can provide additional support to staff when they are completing tasks whether it is through enhancing meeting room and resource booking procedures, visitor management tasks, or by sharing systems in a collaboration hub network. Matrix Booking provides a modern and advanced mobile solution for companies that need to support their staff with enhanced workplace management.
The Matrix Booking app can support your company in:
Providing mobile first solutions for staff
Improving accessibility for staff and building an inclusive workplace with voice-command technology
Enabling staff with a straightforward system that can be used for meeting room, desk and resource booking at any office or building across the globe
Providing a smarter workplace system that utilises modern technology effectively
Security in connecting with other workplace systems including MS Outlook and Gmail applications
Building a workplace that is managed through one effective system
Enabling a secure collaboration hub network