An intelligent software solution for workplace management and resource booking
Matrix Detect & Nearby is our IoT booking platform. It combines advanced beacon and sensor-based technology to enable proximity-based searches and check-in. The app has been designed to also provide you with real-time data that informs you of resource availability and invaluable workplace occupancy analysis.
This workplace management software tool delivers a modern facilities management solution that enhances your staff and visitors' experience with your business.
Detect – Integrated sensor systems
Matrix Detect utilises the Matrix Booking functionality to integrate with a range of sensor systems. Matrix Detect is sensor agnostic meaning we offer our customers the widest range of functionality, such as:
Integrated 'live' floorplan kiosk views
Real-time space usage analytics
Connect occupancy and flow control sensors
Advanced historical occupancy analytics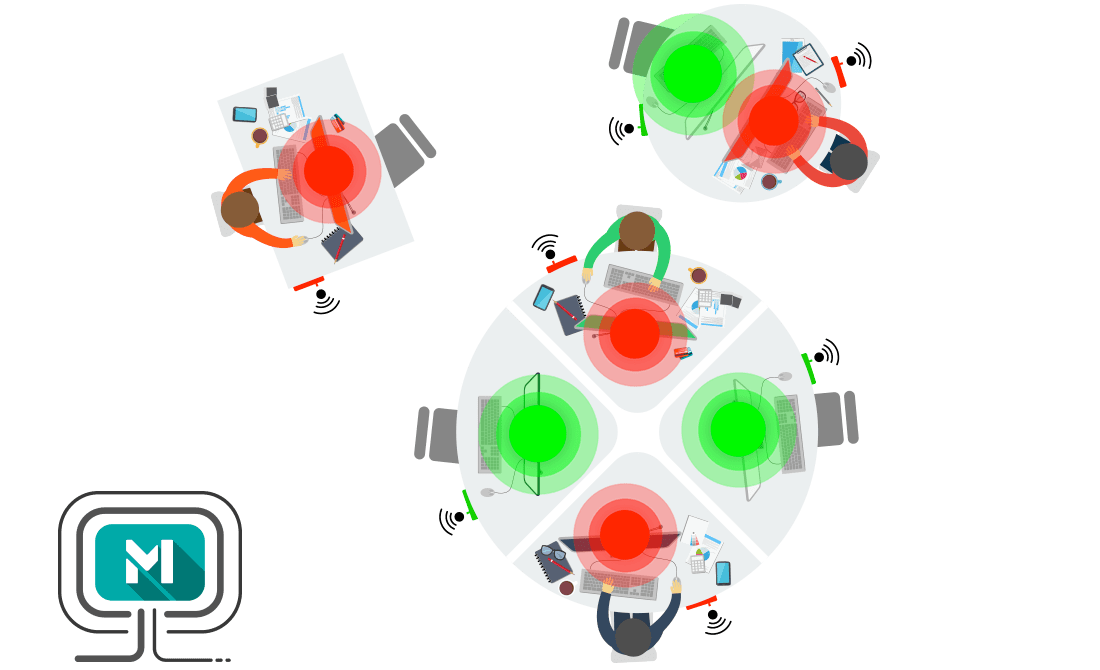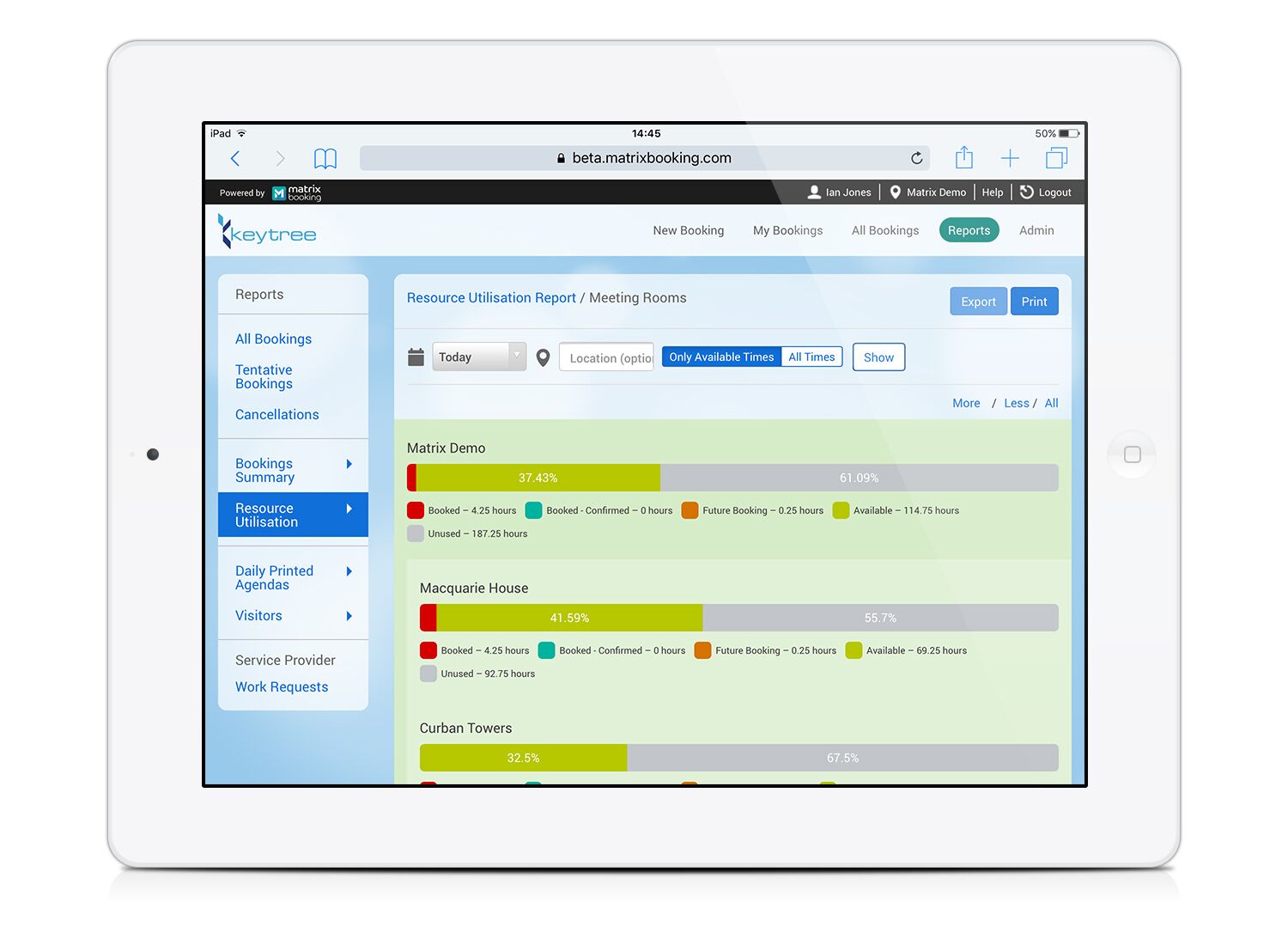 Nearby – Location aware functionality
Revolutionary location-based technology for a smarter workplace.
Location beacons which enable advanced resource search
Proximity check-in, enhancing security and auditability
Ability to locate a resource based on the users current location
Smart usage of location technology and occupancy sensor systems to ensure efficient usage of resources at all time
Next generation workplace
The workplace is evolving at a rapid rate to keep up with employee expectations and technological advancements in this digital age. Businesses around the globe are seeing the need to improve the quality of their workplace environment to recruit and retain staff. Matrix Booking and Keytree Labs are building the tools needed to manage the next generation workplace by using innovative software and the Internet of Things (a network of devices that communicate efficiently to exchange information with the goal of providing a user with seamless, technology-based solutions).
Choice is a key element of flexible working and part of that choice will soon be to choose, not only the location, but also the environment that you work in. With workplace health and safety being fundamental to your business along with employee choice, soon employees will not only be selecting their desk or room by size or facilities but also based on:
Light levels
Temperature and humidity
Air quality
Noise levels
Population density